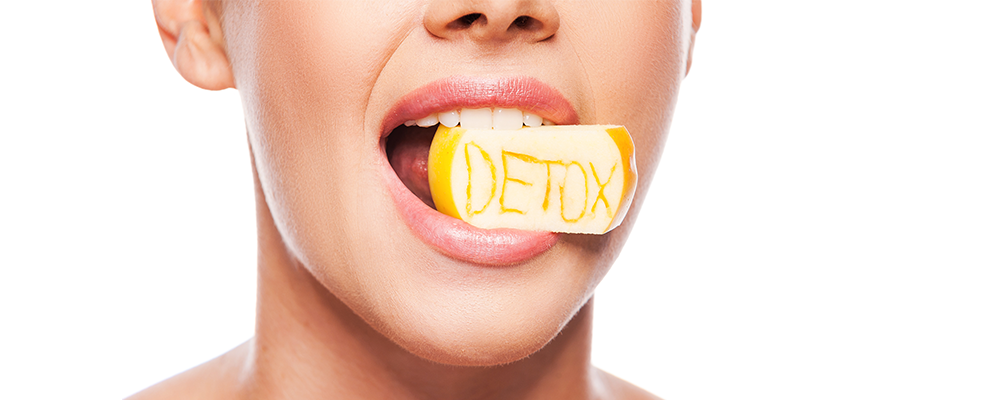 Detox — A must for cleansing your body
If you're looking for an energy boost, it may be time to recharge from within. Remember, you are what you eat, so consider a complete body detox. 
According to the World Health Organization, one quarter of diseases are the result of pollution affecting our bodies and health. 
In this article, we bring you our top three smoothie recipes for detoxing your body. Read on to find out how you can start to shine from within in a few simple steps—all thanks to Alterra's Detox Kit. 
Detox 101: Generally, the body does an effective job of eliminating impurities. However, exposure to toxins invading our environment and our bodies hinders the body's ability to cleanse itself. The toxins at fault include polluted, processed and refined foods as well as the air around us. Cell receptors and mediators are inhabited by toxins that interfere with the body's metabolism and regular functioning. Toxicity involves the manifestation of harmful effects following exposure to chemicals. 
The severity and reversibility of the toxin depends on the dose, concentration, duration of contact and potency. We most often hear about serious cases of toxicity occurring over long periods leading to various functional disorders. Such cases have no direct causal link, unlike the acute instances of toxicity commonly observed in medicine. 
Common benefits after a detox treatment:
Increased energy and vitality 

Improved metabolism 

Mental clarity

Improved sleep 

More radiant skin

Reduced gas and bloating

Improved digestion 

Body lightness
Spring Cleaning: 3 Simple Smoothie Recipes to Detoxify Your Body
The good news is that you don't need a doctor to detoxify your body. There are plenty of fruits, vegetables and herbs that promote detoxification and contain the right vitamins and minerals to keep your body in tip-top shape. Try one of our easy detox smoothie recipes and be amazed at how much fresher, lighter and clearer-minded you feel afterwards.
Easy detox smoothie recipes are great because they don't require searching far and wide for rare ingredients, or quite any preparation at all beyond buying the few basics ingredients you'll be blending together. Moreover, you can custom create your detox smoothies to suit your particular nutrition and overall wellness needs while you please your palate with something delightfully tasty!
Go a step further in detoxifying your body and add one HerbaSante Detox Kit capsule and ampoule to your favourite smoothie each day. A natural diuretic, Detox Kit aids with digestive trouble, stimulates the secretion of bile and relieves inflammatory diseases of the digestive tract, such as gastritis.
RECIPE #1 : GREEN GINGER GODDESS
INGREDIENTS:
1 green apple, cubed
1-inch knob of ginger, peeled
1 cup fresh spinach
1 cup purified water (or unsweetened vegan milk alternative, like rice, almond or coconut milk depending on your taste preference!)
One

 

HerbaSante Detox Kit Capsule

 

and ampoule
Optional: 2 tsp chia seeds for extra fiber and a pinch cayenne for an instant metabolism boost.
RECIPE #2: COOL CUCUMBER WITH A PINEAPPLE TWIST
INGREDIENTS:
1 1/2 cups water or your favourite unsweetened vegan milk alternative, depending on your taste (375 ml)
1 cup chopped pineapple (250 g)
1 cucumber, cubed
1 lemon
12 dates
One

 

HerbaSante Detox Kit Capsule

 

and ampoule
RECIPE #3: COCO-KALE SUNSHINE SMOOTHIE
Ingredients  
Try one of these simple detox smoothie recipes for a quick, easy and delicious way to pack a bunch of powerful vitamins and nutrients into your day.
It's easy as pie - just add all ingredients into the blender, blend until smooth and enjoy immediately!