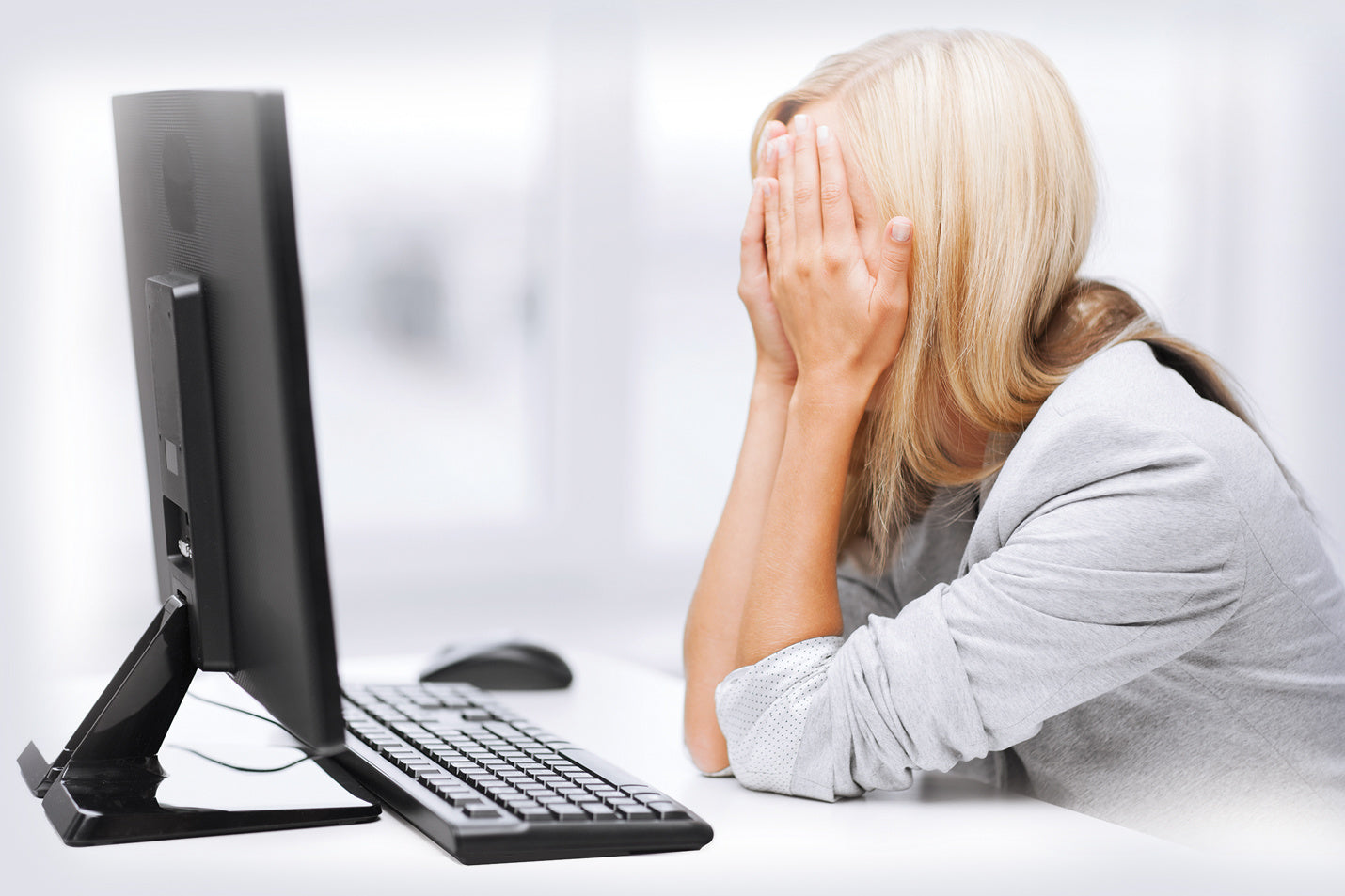 MOOD DISORDERS, DEPRESSION & ANXIETY
In all of history, the human being has never been so concerned about the central nervous system and the brain. Cognitive functions are overstimulated, overused since the addition of computers in our lives and even worse since they are portable and available via our mini portable computers (cell phones), and this at all times of night and day during insomnia or leisure. No wonder the occurence of nervous system conditions has skyrocketed the past decade.
 So how can reduce relieve nervousness, restlessness and irritability, mental fatigue, increased emotions and stabilize mood?
IN 2020, DEPRESSION WILL BE THE SECOND LEADING CAUSE OF DISABILITY, JUST AFTER HEART DISEASE.
As in nature, it is only normal that our lives are not static. We have a variety of emotions and physical, tactile, gustatory, auditory, sensory, and olfactory experiences, not mention our neuropsychological range; the list goes on. In addition, our emotions affect our physical state.
Human emotions are felt in different ways and with varying levels of intensity depending on a person's sex. This means that the physiological impact of our emotions is different for men and women.
The cycle of nature, the seasons, life and death, love and hate, black and white, laughing and crying – all are equally contrasting elements that, without their counterparts, could not exist, be defined or perpetuate cycles. This can trigger waves of emotions.
MOOD DISORDERS ARE CHARACTERIZED BY UNSTABLE MOODS, BEHAVIOURS AND EMOTIONAL STATES.
This psychological state is expressed through a wide range of emotions that oscillate between pleasure and pain, often leading to depression. Anxiety can be defined as a subjective emotion associated with uneasiness, fear or apprehension that something bad will happen, or a painful feeling of anticipation. It can be thought of as a learnt response or programmed behaviour that is triggered by a given sign or situation. Anxiety is defined as a state of anticipation.
People suffering from anxiety disorders experience excessive or unrealistic worry combined with physical manifestations. They may experience muscular tension, difficulty concentrating, autonomic hyperexcitability, feelings of being under pressure or keyed up, or even insomnia. The source of this is undeniably the chronic stress that everyone experiences in their way. Stress is undermining our societies, manifesting itself in various physical and psychological ways, depending on each person's weaknesses.
There are numerous response mechanisms to stress. These stem from the central or autonomic nervous systems, the neuroendocrine system and the immune system. Psychoneuroendocrine immunology addresses this issue and identifies links between the psycho and the somatic.
MOOD DISORDER SYMPTOMS DEPRESSION AND STATES OF ANXIETY, IN ADDITION TO BURNOUT:
+ Apprehensive expectation
+ Excessive worry
+ Restlessness
+ Trouble reasoning, thinking and concentrating
+ Fatigue
+ Agitation and irritability
+ Muscle tension
+ Weight gain or loss without dieting
+ Loss of interest or pleasure in activities
+ Lack of energy to complete daily tasks
+ Dark thoughts
+ Sadness and despair
+ Feeling of emptiness
+ Feelings of worthlessness, excessive or inadequate guilt
+ Sleeping problems (interrupted, restless and unsatisfactory sleep)
+ Difficulty making decisions
+ Sleep disorders ranging from insomnia to hypersomnia
Symptoms lead to suffering (physical and cognitive) and changes in the person's daily functioning and productivity.  All these manifestations take a toll on the body, particularly on the hypothalamic-pituitary-adrenal axis (stress axis). This axis triggers an avalanche of reactions, including elevated cortisol levels that, when chronic, have negative repercussions on the immune, nervous and muscular systems, as well as on the liver, pancreas, etc.
THERE ARE SOLUTIONS AVAILABLE TO YOU.
We have an exceptionally vast array of remedies, and there are many possible approaches.
Proven products such as Mood Med, Neuromega, and Adrenergy act directly on mood. 
In addition, they contribute to the proper functioning of the adrenal glands, central and autonomous nervous systems and help stabilize moods. Consider as well neurotoxins (heavy metal or xenobiotic). These are all peripheral factors to consider to avoid worsening the situation.
Detox may be required as well.
Introducing meditation and relaxation to our daily routine. If we could take a little moment each day, alone in a quiet place, without being interrupted, and stay relaxed, sitting or lying down, keeping silence in our mind.  These methods are scientifically recognized to help keep our mind in a state of harmony. 
Also, as you might of have often heard, in order to help reduce the manifestation of mood disorders it is recommended to practice a sport on a regular basis and to adopt a healthy lifestyle (balanced diet, to remove stress as much as possible!).
For health and longevity, taking care of yourself is your absolute best bet!